OUTDOOR FUN: At last. Spring has arrived and we can comfortably gather outside again. As long as it's not pouring rain. We gather each Saturday from 3:00-5:00pm at the south end of the K-State Intramural Fields (corner of Denison and Kimball). Watch your email for alternative meeting space if weather interferes. Or contact me for current details.
Bring a lawn chair or blanket and join the fun. Masks and distancing required.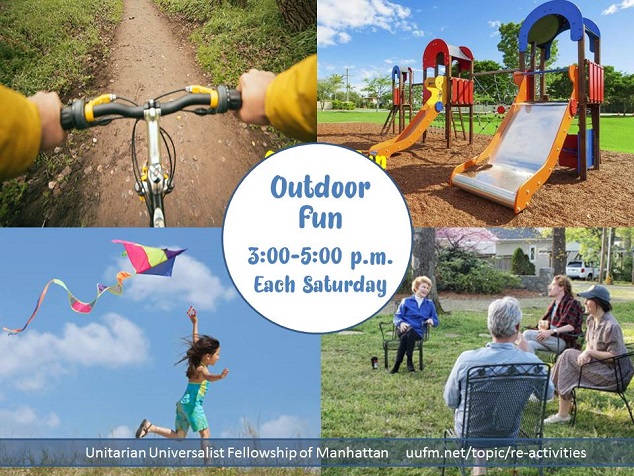 ALUMINUM CAN COLLECTION: Did you know we're still collecting aluminum cans? Over the years aluminum can collection has generated over $100 that has been donated to various entities (usually the animal shelter). Lately, we've been using the money collected from the cans to help stock the UU Blessing Box at Wonder Workshop. If you have aluminum cans to recycle, please consider donating them to UUFM. Contact me for more information about how to deliver or ask for a pickup.
See you soon!
Sandy Nelson
Office Hours – Tuesday & Thursday 3:30-4:30 p.m. Call or text me at 785.341.0135 to set up a video visit.