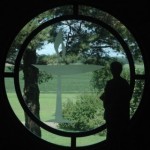 UUFM is a liberal religious community committed to open discussion, spiritual exploration, and social justice. In this fellowship theists, atheists, and agnostics alike gather to explore worldviews, develop friendships, renew spirits, and work for change.
We have no creed, prophet, or sacred book, but let our mutual respect and belief in the power of individual free thought structure our fellowship life. We rely on many sources in our varied spiritual journeys, and draw from science and nature, reason and intuition, and writings and traditions from across the world: Christian, Jewish, Buddhist, Pagan, Humanist, and many others both religious and not.
We are an LGBT Welcoming Congregation, intentionally inclusive of lesbian, gay, bisexual and transgender people.
---
Congregational Meeting December 8 on Marriage Equality in Kansas
A Congregational Meeting has been called following the Sunday service on December 8, to discuss and vote on the adoption of a statement of principle in support of Marriage Equality in Kansas. As a result of open meetings and discussion with Fellowship members, a tentative statement of principle has been proposed by UUFM's Executive Board:
We, the members of the Unitarian Universalist Fellowship of Manhattan, Kansas, in light of our religious and moral principles and commitment for human rights, hereby declare full support for marriage equality for couples of any gender identity or sexual orientation, and call for the state of Kansas to legally recognize same-sex marriage.
Our vision calls us to be a bold model of love and moral beacon in the community. The Board feels that at a bare minimum that calls us to openly support the rights of Michael and Charles (and all consenting, adult LGBT couples) to equal status under the law to marry and to have their marriages recognized.
Please come with questions, concerns, and support. The Board is calling for a vote, but it's the Fellowship as a whole that decides these things, and your input is vital to be sure the Fellowship's views are reflected in our actions. Further, this will be an important first step if UUFM is to do more to support efforts to have same-sex marriage recognized in Kansas.
---
UUFM Vision Statement – adopted June 10, 2013
After a planning and exploration process spanning over a year, a consensus has been reached by the over 40 participants attending our recent June 8 Visioning Workshop, with additional contributions from dozens of members who shared their thoughts with Board members and others.  Members and friends reached the final culmination of our Values and Visions discussion through cooperative effort, and the following Vision Statement has been developed based on these contributions:
The Unitarian Universalist Fellowship of Manhattan, rooted in living tradition, embraces diversity in all its forms as it expands our thinking and our sense of community.
We are:
A safe haven for spiritual, intellectual, and emotional growth through honest self-examination, provocative dialogue, enriching experiences, and ever-deepening connections …
An incubator for the next generation of UUs, fostering spiritual and ethical exploration tailored to age and stage and promoting intergenerational unity …
Vibrant, open, and inspirational in what we say and do …
A bold model of love, compassion, social action, and justice for ourselves, our society, and our planet …
Builders of bridges across faiths and boundaries to honor our shared humanity and common values …
A visible beacon of liberal religious messages of hope and meaning in our local community.
---
Feed Your Spirit
Act Up!

Marriage Equality Our president, Barack Obama said, "I applaud the Supreme Court's decision to strike down the Defense of Marriage Act. This was discrimination enshrined in law. It treated loving, committed gay and lesbian couples as a separate and lesser class of people. ...

Letter To All The earth does not belong to man; man belongs to earth. All things are connected like the blood that unites one family. Man does not weave the web of life; he is merely a strand in it. Whatever he does to the strand, he does to himself. ---Chief Seattle, ...

"Immortality for Skeptics" One of our great Unitarian Universalist leaders, Rev. Jack Mendelsohn, recently died at the age of 94. I'd like to share a bit of his writing on the subject of "Immortality for Skeptics" in his seminal work, Being Liberal in an Illiberal Age: Why I Am a U...

Immigration Issues Meeting The first ever multi-congregational meeting for those interested in immigration issues and reform took place on December 2, 2012.  This meeting was initiated and facilitated by our UUFM Social Action Committee.  Those in attendance were all in favor of a ...

UUA President Releases Statement On Supreme Court's Health Care Decision June 28, 2012 BOSTON – In response to the U.S. Supreme Court's ruling on the Patient Protection and Affordable Care Act (ACA), UUA President the Rev. Peter Morales has released a statement: "As president of the Unitarian Universalist Association, I ...

Daily Social Action Would you like to learn more about practicing social action in your daily life?  Would you like to help others to learn more about it as well?  If your answer is, "WHY YES I DO!" then please contact Stacey Broughman to learn how at sbroughman@yahoo.com...
From our Minister

"Love is our source and our destination–our call and our response."

– Rev. Dr. Rebecca Ann Parker

"In Unitarian Universalism, we have a legacy of 'deeds not creeds.' Our work for a better world calls us to unexpected places as we harness love's power to stop oppression. From grassroots community organizing to interfaith Washington advocacy, in protest marches, prayer vigils, and press conferences, in homeless [...]




---