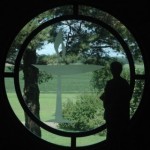 UUFM is a liberal religious community committed to open discussion, spiritual exploration, and social justice. In this fellowship theists, atheists, and agnostics alike gather to explore worldviews, develop friendships, renew spirits, and work for change.
We have no creed, prophet, or sacred book, but let our mutual respect and belief in the power of individual free thought structure our fellowship life. We rely on many sources in our varied spiritual journeys, and draw from science and nature, reason and intuition, and writings and traditions from across the world: Christian, Jewish, Buddhist, Pagan, Humanist, and many others both religious and not.
We are an LGBT Welcoming Congregation, intentionally inclusive of lesbian, gay, bisexual and transgender people.
Feed Your Spirit
Act Up!

Letter To All The earth does not belong to man; man belongs to earth. All things are connected like the blood that unites one family. Man does not weave the web of life; he is merely a strand in it. Whatever he does to the strand, he does to himself. ---Chief Seattle, ...

"Immortality for Skeptics" One of our great Unitarian Universalist leaders, Rev. Jack Mendelsohn, recently died at the age of 94. I'd like to share a bit of his writing on the subject of "Immortality for Skeptics" in his seminal work, Being Liberal in an Illiberal Age: Why I Am a U...

What is your religion? "My religion is kindness . . . The important thing is to have a good heart in daily life. This is the principle of life." ---H.H. the Dali Lama Having a good heart in daily life is good practice and can help create gaps between everything else on that ...

Immigration Issues Meeting The first ever multi-congregational meeting for those interested in immigration issues and reform took place on December 2, 2012.  This meeting was initiated and facilitated by our UUFM Social Action Committee.  Those in attendance were all in favor of a ...

UUA President Releases Statement On Supreme Court's Health Care Decision June 28, 2012 BOSTON – In response to the U.S. Supreme Court's ruling on the Patient Protection and Affordable Care Act (ACA), UUA President the Rev. Peter Morales has released a statement: "As president of the Unitarian Universalist Association, I ...

Daily Social Action Would you like to learn more about practicing social action in your daily life?  Would you like to help others to learn more about it as well?  If your answer is, "WHY YES I DO!" then please contact Stacey Broughman to learn how at sbroughman@yahoo.com...
From our Minister

Anyone looking for the holy land might best begin with the earth that sustains us …

Rev Forrest Church, UU Minister

The holy holds you in stillness, calms all the mental chatter, the anxieties and fears that press. It focuses the power, mystery and beauty of the universe. It connects you brilliantly to the interdependent web of all existence. If for only a moment you [...]




---